Published:
27.06.2022
10:57:24
Safety is what most of us value the most. At Vitrintec, we strive every day to create technological solutions to protect people's health and lives. It was out of this need that Vitrintec's fire- and smoke-resistant non-load-bearing aluminium and glass partition wall systems were born.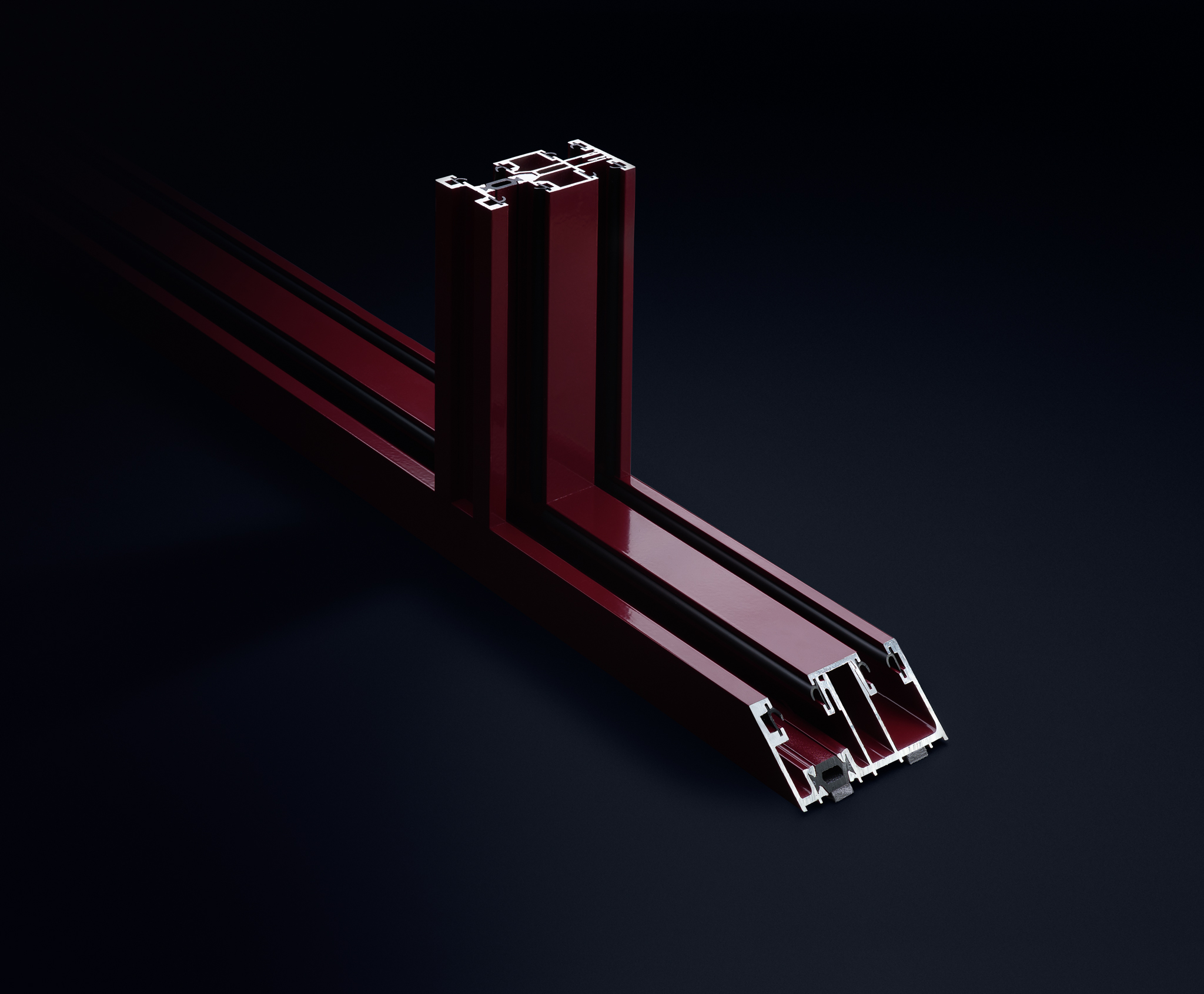 Aluminium and glass wall systems are mainly used in office interiors and public spaces. Vitrintec provides solutions for partition wall systems whose main feature is high fire insulation. Our products make it possible to functionally divide spaces, separate fire compartments and ensure suitable conditions for the evacuation of people.
We offer a family of fire-resistant systems, one of which is the Pure FS system. It is a single-glazed system that uses glass panes and minimalist, 30mm high and 40mm deep, system profiles. This system is designed for the arrangement of very light, transparent glass structures in which a minimal amount of aluminium and invisible seals create the impression of 100% transparency. Pure FS has a fire insulation rating of EI30 and a sound insulation rating of Rw 40dB.
Another system that provides fire resistance is Silence FS. It is a double-glazed system with an original design thanks to 30 mm high and 78 mm deep aluminium profiles. Distinguishing feature of this system is its easy assembly and modularity. With Silence FS, high fire insulation of EI30 and sound insulation of up to Rw 47dB can be achieved.
Ultra Silence FS is a further improvement upon this system. It is both elegant and flexible and provides great functionality in modern architectural designs. It also measures 30 mm in height, making it unified with the Vitrintec FIRE STOP family of fireproof systems. Profile depth is 100 mm. The use of the system makes it possible to achieve very high acoustic insulation parameters of up to Rw 50dB and EI30 class fire resistance.
All Fire Stop systems have a particularly important feature in common: concealed seals, which make installation considerably easier and shorter. The minimalist geometry of the profiles ensures excellent aesthetics. One of the reasons behind this is the minimal use of aluminium, which makes the wall structures appear light and absolutely stylish.
A hallmark of the Fire Stop range of systems is full compatibility with other systems manufactured by Vitrintec. This enables a wide range of options during the design phase of aluminium and glass walls. Our solutions improve the functioning of office spaces, public areas and modern residential premises. The versatility and compatibility of the individual systems ensure a wide range of applications. At Vitrintec, our overriding goal is to provide users with comfort and modern interior aesthetics.
It is an exceptionally refined product, designed by a team of specialists. They test the best solutions and continue to innovate to improve both the product and the company. Moreover, they constantly carry out research to improve the Vitrintec systems on offer while remaining full of ambition and enthusiasm for future endeavours. Our products comply with the requirements stipulated by law and the relevant standards and have also received National Technical Assessment documents. Although they have been introduced to the market relatively recently, they are rapidly gaining more and more interest from manufacturers, internal aluminium and glass joinery contractors, architects and public and office interior designers.
We are proud to announce that these aspects were also recognised this year by the jury of one of the most important awards in the design world, the Red Dot Award. Vitrintec's fire-resistant systems won an award in the Product Design category. This is a great honour for us, demonstrating our product's superior technology and functionality. It also allows us to think about aspiring to be leaders in the domestic market and becoming a well-regarded partner in selected foreign markets.